Listen, I know when I've been read. I love synchronicity and am always on the lookout for it. Synchronicity is like a rainbow. You have to stop to appreciate the missing link of probability. Seek safety in numbers. Or electromagnetism.
I mean, when I see a swarthy swaggard with a low-buttoned shirt point at me, wink, then make that moistened click-click sound, I assume he's giving me the Fleming's Hand signal: pointing out my magnetic field, offloading one or both of our currents, and letting that thumbs-up carry him into a groovy cosmic day.
But synchronicity is not specific like a verbatim lift off another's work. Know thyself and hold center in your personal experience. Stall in the shadows of your higher guides and it tethers them from balancing a universe. Release the archetypes and the myths. Release the bats*.
[*Birthday Party reference, 1982. No correlation between the lyrics and my interpretation of this coined expression. But the tone of that song is bangin!].
I have been t-r-y-i-n-g desperately to get a moment to do this online thing and hit Publish. My workload doesn't provide enough play. I did play Saturday. Shared meals and walks with longtime friends and found luck. It's good to get out.
But fu-uuuuu[k] a few ducks.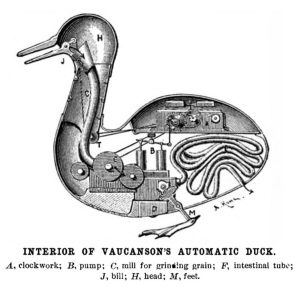 Not literal ducks—ducks are cool. I mean people being weird. Expression is necessary; repressed emotion can lead to violent reaction. Work it out on yourself. Who wants to invest in petty content and put it that in their head? That question echoes…. Wit, even scathing, is something entirely different and that I get. It is better to laugh if given that cathartic choice. But any group you seek to share the spice of life with can pass you weak sauce. Listen out for quacks about COMMUNITY.
Community can be code for turf. Ones wouldn't need to defend virtual, hybrid, or in-person turf against what might seem obscure unless feeling threatened. People scoff if they think an existence scoffs at them, even though we all live 24 hours a day within personal missives that are not the same. Neighbors can act like patrols, mistaking divergence for deviance, and puffing up with self-righteousness as if authorities of this asstral turf.
Seeing this pattern when it comes to poetry is bleak. Like what poems did these aspirers read growing up? Mass thinking is a theme that's been addressed quite a bit by writers. So it is interesting to see writers who've settled into their voice extend, within the support of a community of any size, some kind of gavel for molding others on their imagined turf into the limits of themselves. I'm not saying to destroy things but would like to ask again: If power were a pill, what would be your side effects?.
What is relatable, deep, or masterful to me means no loss in equal footing. Even if I feel like puffed-up power plays are noise, that occurring current is not directed. Within my own experience, I know great power when I read it. I knew it growing up and was lucky not to have to hurry with worry about fitting in to play follow-the-leader. One advantage of poverty is excusing yourself from games of whom can afford the best toys then struggling to realize that material things can be false securities or sidetracks to inner development.
I yam I yam I yam.
Forgive my explosive outburst. I have ten minutes to exchange this block into energy.
Back to that great power, only a few books spooked me in my young days, mostly with haunted text of what they weren't saying. Meanwhile, being graded on shutting up and determining from inane test questions what we're supposed to glean from great and flowing rivers of literature. I do not believe I saw the same things the tests saw; they were captchas that ask you to identify mountains and they're all on one side of the image, but a wee peak eeks from behind the corner of a building, plus all their reflections show in the pooled rain, so you try to guess what they want you to say. Pick your battles to get a good grade. And there's often an opportunist standing nearby who tries to tell you that what you see is foolishly untrue. That is called posturing.
Taking a wagging voice from their psyche, engrained in their shadow—there's that heavy word shadow again—and projecting it out as judge, jury, and executioner because it can't be seen while happening, let alone let go, is far more destructive than being rubbed by a well-written poem one may not comprehend. It's the critic one escapes by wearing in the back of the head.
Gee, was it something I said? In reality, my inner work doesn't involve the phasing archetypes of others. There's no one fix to problems that stick. There's no one fix, to everyone's problems, that sticks. There's no one fix to everyone's problems; at least not one that sticks. There's no one fix to everyone's problems—at least not one that sticks. There's no one fix to everyone's problems. At least not one that sticks.
Is that everyone? Oh, right, hyphen.
There's no one-fix to everyone's problems, at least not one that sticks.
Happy? No? Maybe work on that strategy for mild and safe poetry? Might I suggest Fozzy bear jokes or teatime miniature precious moment quilts. Ha.
Again, what poets expect that? Where? What did they read ever? If you suspend the thee and thine, poets were rich with vocabulary and metaphoric resonance. Puzzles that can save you should they become more true. Shake your fist at the language or the mirror or the sky. Look around. Go argue with Joyce because he will tire you from all your kicking.
Heartsmiths, I'm not perfect. Here I am venting because I tire faster and faster of the high road. Imagine if I didn't hold back on trial jabs comin at me, bro. Would I be sweet like Mary? Shocked and inarticulate? Are you out of your group-think minds? She asked, noticing the clock was six minutes past the hour.
Nooooooooooooo! Maybe if I borrow 15 minutes at lunchtime…here's a scene. Is this scene good or lame?
Bring sneakers for walking on cowpatties every 6 feet and call out as you skip: love love doom, love love doom, love love doom. Silence! This void is Community! Who dares usurp our tweety sale of biscuits: NumNumNumNum!
Tis arrogance behind epointing finger! Burn the witch before the crone comes for you! Ahhhhhhhhhhhhhhhhhhhhh!
Whatever. Back to work.