Contact: lafogleATyahoo
---
READINGS: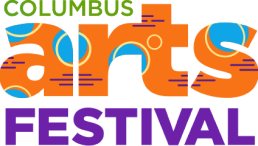 June 12, 2022, 2pm, Columbus Arts Festival, Word is Art Stage
Join us at the Columbus Riverfront for a day of art, dance, music, and spoken word. The fest is June 10 -12. I'll be reading at the Word is Art stage on the 12th at 2pm, so stop by and say hello!.
November 4, 2021, Tomorrow and Tomorrow Book Launch, Ghosts, Austen & Company
Reading from Tomorrow and Tomorrow's 2021 fall print anthology, Ghosts, available at Austen & Company bookstore, Prologue Bookshop, and online through Tomorrow and Tomorrow's website. Ghosts features my word art of the Gorgak with its love poem A Perfect Taste. The Gorgak is a monster who consumes you, eats your inner critic, trips off the toxics and evolves. It is from my collection of dissociative drawings done while processing thoughts from a less conscious level to being them to light. Recorded- please enjoy this stream
---
December 13, 2021 Los Angeles reading by Kate Copeland of my poem For Kenneth Patchen, written for the 2021 L.A. Poetry Beach Festival and Poetry Train, in tribute to Patchen 110th birthday. I'm a huge fan and thinks he's the closest modern Blakean I can find, though am I looking hard enough here in the Midwest? A print publication entitled, Get Ready To Die will soon be released by the Los Angeles Poetry Beach.